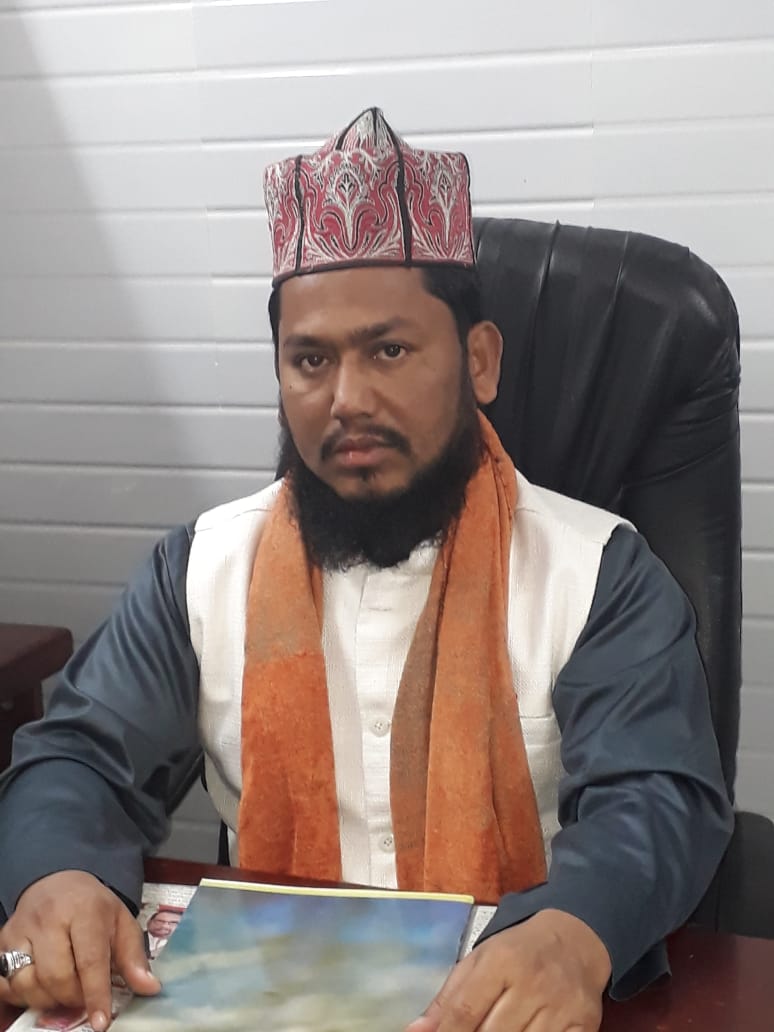 Jamia Islamia Yateem Khana, a leading Sunni Islamic institute, is situated in Mira Road town of Thane District in Maharashtra state of India. Managed & operated by registered Quran & Science Education Trust. Respected and virtuous Islamic scholars laid down the foundation stone of the institute yearly in the morning of .....2004.
Hundreds of local students as well as the students from far-away places of India have been studying in the institute under the guidance of experienced, trained and full-fledged teachers. Besides, many students who learned the Holy Qur'an by heart have been serving the Muslim Ummat (people) after they have got the certificate of Hafiz of Holy Qur'an as they lead the Taraweeh Prayers in the Holy month of Ramadan.
Moreover, some of the students of the institute have received several awards along with the award of first position in various competitions that were held in the city of Greater Mumbai. All these records are saved in the file and any one can look into it.
Darul Hifz :
The age of student should be between 7 and 16 years to get admission in the Quran learning class. Moreover, the applicant must have finished complete reading of Holy Quran.
Darul Qira'at :
As it is compulsory to recite the Holy Quran with Tajweed (proper pronunciation of letters) for
every person, the institute provides well- known and experienced teachers for this purpose. The students have been benefiting from the teachers. Those who apply for admission in Darul Hifz, they must complete this course before getting admission.
Aalimiyat :
To understanding the meaning of Holy Quran & Holy Hadeeth, there is a syllabus of eight years. The institute is not able to provide the whole course, yet it established primary education of this syllabus. The students after having finished this primary section can get admission in institutes like Al-Jami'atul Ashrafiyah at Mubarakpur, Jamey Ashraf at Kichhauchha in U.P. and Markaz S. S. A. College in Kerala.
Qur'an Reading :
To provide basic education of Holy Qur'an to local children with and without charge, this section was established. By the Grace of Allah Almighty, we are receiving good feedback from children's parents.
Daarul-Sunnah Library :
The people of today's fast and busy world do not have time to study even about compulsory religious issues relating to the daily life of every one. To meet to this great challenge, a big library was constructed in the Hall of our institute. A sizeable number of scholars are benefited by the library. The booklets, pamphlet, poster, as well as other sources of information containing the Islamic voices are being provided from this huge library to doorsteps of everyone who needs. The books are printed in Hindi language besides Urdu and distributed with cost and sometimes without cost, to keep people away from the books of misguided scholars having ill faith.
English Speaking Course :
Innumerable languages are spoken all over the world. Some of these are local while others are spoken widely in most part of world like English and Arabic. The English language among these languages is spoken over most part of world. It has become an inevitable part of life as language in todays time. To convert the message of Islam into English for reaching out to everyone in the world with Islamic preaching, we are running a course named "Well Talk in Modern English". The students, who learn this course, will be able to share their Islamic views with any person speaking in English.
QASET Islamic Calendar :
The calendar plays a big role to look into the history of a thing. We can go through the life styles of great pious scholars of Islam only by calendar. Particularly, it is very useful for being watchful about dates relating to celebrate the birth or death anniversary of great scholars of Islam.For this purpose, the institute has been publishing a calendar named "QASET" with attractive pictures of different places from around the world. Moreover, this calendar contains timetable of Namaz for around Mumbai and its outskirts that is a need of people. That is why this calendar is distinguished among other calendars.
Constructions :
Under this section, the institute co-operates in constructing Mosques, Madrasas, schools, colleges, as well as residential houses for poor & needy who are homeless in different states of country.
Fikr-e-Millat :
We have been planning for a long time to produce an yearly magazine so that the different kinds of views and actual concept of Islam could be introduced to people in a proper way. With thanks to Allah Almighty, a yearly magazine named "Fikr-e-Millat" was published. It was released by reputed and well-known scholars in year2013. People liked it more than we expected. Looking at the response of readers we are planning to change this yearly magazine into monthly magazine in three international languages.
Co-operative House :
Under this house, institute has been helping to people are affected by natural or unnatural incidents and events.